Elite Program
The GCCHS Elite program is a unique option program within our school.  It runs at the grade 10, 11, and 12 levels.  We teach many trade areas that include: Welding, Automotives, Machining, Sheet Metal, Electrical and other relevant skills.  We break each class into different trade groups and the students then rotate through these groups throughout the year.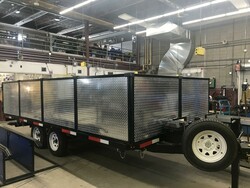 Trailer made by students.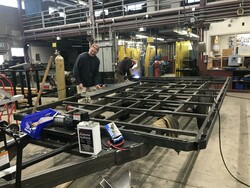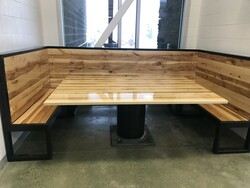 Table with bench made by the student in Elite and Construction Technology. This is currently in use in our valley.