Kindergarten
Let's Get Ready to Learn!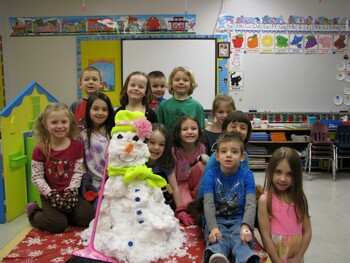 Starting your learning journey in Kindergarten is an exciting time for children and for their families and we welcome everyone to begin with us at our SonRise Christian Program. To ensure your child gets the best start in September, we have put together some information to help make your planning as smooth as possible. If you want to learn more, we invite you to call us at 780-827-3502. We would also be happy to arrange a personal tour of our Kindergarten classroom with you and your child as we want you both to be as comfortable as possible. You will also find information below in regards to transportation and ideas to help you prepare your child for entering school.
What is SonRise Christian Program all about?
Our Mission – to work in partnership with the community to provide a Christian based education that recognizes the unique learning needs of all students guiding them to seek Biblical truths and follow the will of God for their lives.
A Christian Program within a Public School System
governed by Grande Yellowhead Public School Division and follows division policies

is a non-denominational K-6 program with 75 students

associated with the Association of Christian Schools International

teaches the Alberta curriculum from a Christian perspective

teaches Bible curriculum

teaches French from K-6

has daily devotional times

has weekly Christian based assemblies with participation from the local ministerial

SonRise staff are committed to modelling Christ-centered character and working collaboratively as a professional learning community
Welcome to Kindergarten – let's get ready to learn together!
Sincerely,
Jacqueline Mines, Principal
John Warenycia, Vice Principal
Heather Wells, Kindergarten Teacher
Important Resources for 'Getting Ready to Learn'
If you have a child starting Kindergarten, we invite you to check out these helpful resources:
When Can My Child Start Kindergarten?
To register for Kindergarten in the 2017–2018 school year, your child must be five years old on or before December 31, 2017. 
Important Dates
To avoid any potential hurdles for your child's enrolment, make sure to add these dates to your calendar. (dates to be announced soon for open houses)
To assist in our planning for next year, we encourage families to register their new Kindergarteners as soon as possible, and make transportation arrangements if needed, by the end of May.   
Kindergarten Information Nights/ Open Houses
We are pleased to offer a number of different times for families and children to visit us as a great opportunity to tour our school, meet the teachers, and learn more about our program. If these dates don't work for you – no problem! Just give us a call to arrange a more convenient time. (insert dates and times)
Programming Options
Our Kindergarten classrooms provide literacy-rich, play-based programming which are led by welcoming and dedicated early childhood teachers and enthusiastic educational assistants.
In addition, all of our early learners have access to our division's School Linked Team to help your child succeed. This team's dedicated members include: a speech-language pathologist, occupational therapist, behavior consultant, literacy/early learning lead teacher, technology lead teacher, Family School Liaison counselor and a Success Coach. 
Alternative Programs
At Grande Cache Community High School, we are pleased to offer a Kindergarten alternative Sonrise Christian program which offers students a Christ-centred, biblically directed education based on the Alberta Program of Studies (K-6).
Student Transportation
We invite you to contact our transportation department directly to learn more or get started early to reserve your child's seat on the bus by registering online at GYPSD's transportation page.
Family Involvement
Family engagement is one of our priorities at SonRise Christian School as your involvement is a key component in the success of your child's learning. We encourage you to get involved in your school community such as joining the School Council  at your school, volunteering at our school, or by talking with your child's teacher.